Reading Time:
2
minutes

Next Saturday the 18th of March, a bike race of its' own kind is about to start.  At 6 AM about 70 riders will start in Freemantle (WA) to set off for a race to Sydney (NSW).
So this endurance race from coast to coast will only fit the category 'stranger things'… which e still have to create on OUTBACKER.DE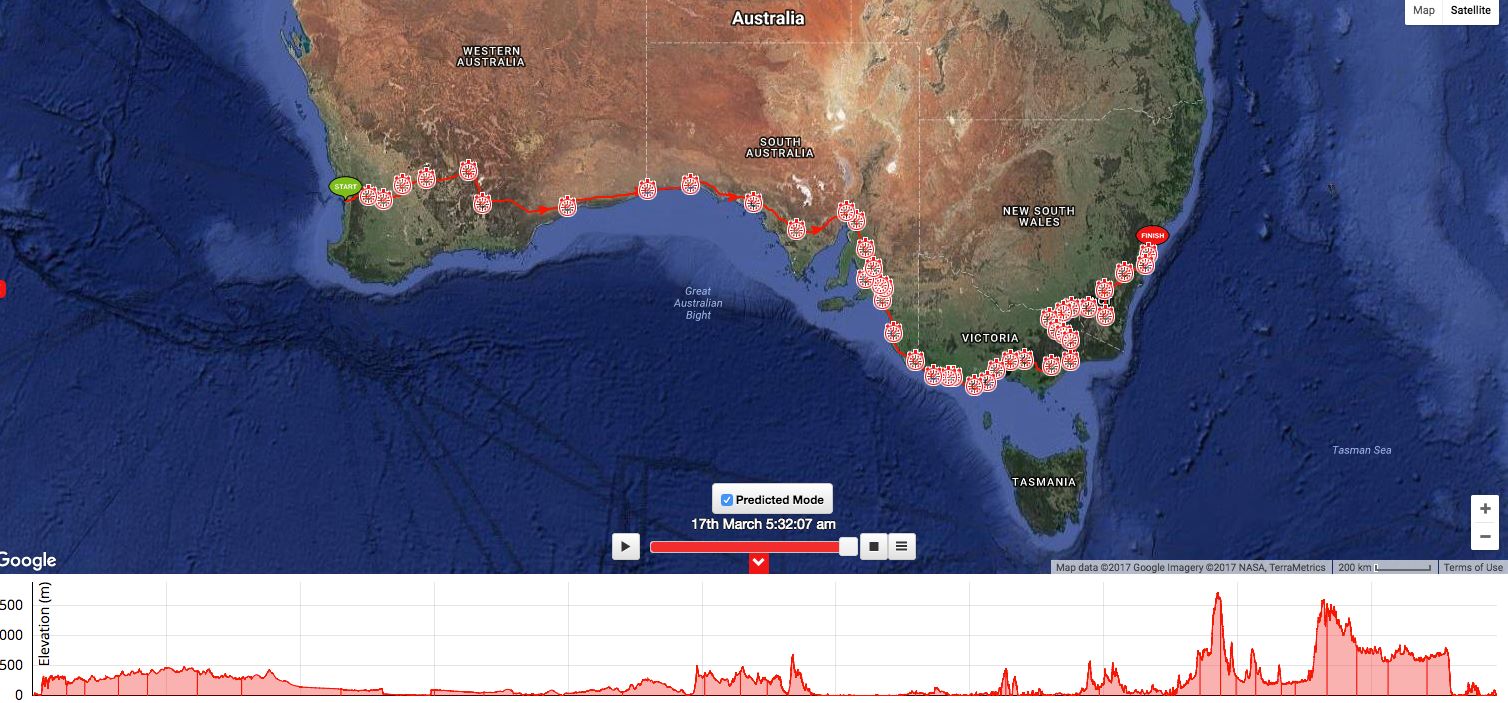 On almost 5.500 km with some 33.000 meters in altitude, the riders will race against each other.
– It's all about the fame, as there is no money win –
The riders will be pretty much on their own as the rules are very restricting regarding accepting any help. There will be no support cars, handing drinks and powerbars or providing technical help. So logistics will be key, simply good planning regarding 'fuel' stops and making sure to keep hydrated.
The riders will also have to carry gear like a sleeping bag and an air mattress as stops in hotels will be limited. It's also against the rule to pre-book accommodation to keep it fair for everyone. Some of the bikes are equipped with dynamos to keep smartphones and lights powered. To keep track of the riders every rider will be carrying GPS tracking beacons.
We think this is a fantastic sports event and we will keep a close eye on it.

You can follow the race too, check it out:

WEB
https://www.indianpacificwheelrace.com/
FACEBOOK
https://www.facebook.com/IndianPacificWheelRace/?hc_ref=NEWSFEED&fref=nf
INSTAGRAM
https://www.instagram.com/indianpacificwheelrace/?hl=en
http://www.sbs.com.au/cyclingcentral/article/2017/03/16/indian-pacific-wheel-race-shaking-it-social-media
Twitter
 #IPWR